The Philippine International Mining Exhibition was held from September 10 to 12, 2019 at the Sofitel Philippines Plaza Hotel in Manila. Philippines. With its unique metal mining advantages, the Philippines has attracted many mining companies from around the world. The organizer invited well-known companies from the domestic and surrounding mining industries to participate in the exhibition. As a professional geological exploration instrument manufacturer, geomative participated in this exhibition. During the exhibition, the professional audience was circulated, and many people attended the exhibition and exchanged.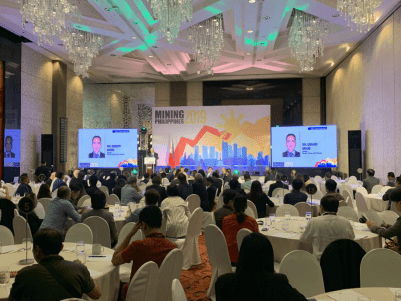 Opening ceremony
Geomative develops and produces high-density electrical instruments for physical exploration equipment. It can be used for resource detection projects, such as prospecting and water searching. It can also be used for soil and groundwater pollutants during the exhibition. Many visitors and exhibitors are on power. The product of the instrument was divided into interest. The sales engineers oconducted enthusiastic and professional answers on the spot and had technical exchanges with some experts.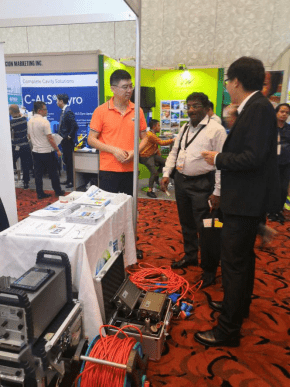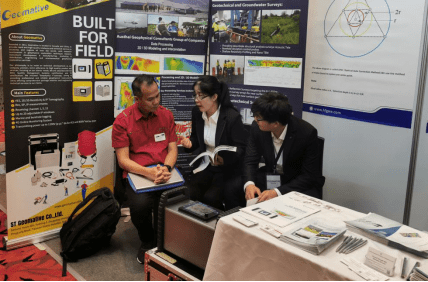 Exhibition guests exchange sited On-site customer communication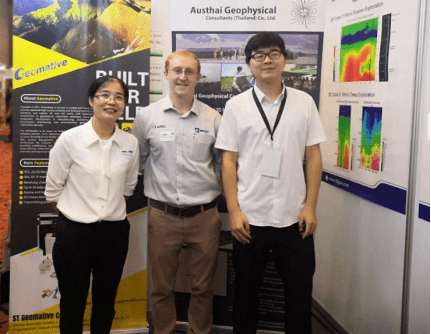 Exhibition staff photo
In addition to this exhibition, Sales Engineer also demonstrated the high-density electric instrument at the University of the Philippines. At the demonstration site, students from the Philippine GHD Company, Siccion Marheting, and Inc. Mining Company of the University of the Philippines were invited to the site. . The GD-20 5-channel electric instrument was used for demonstration at the scene, and the wenner method was used to demonstrate the task setting and wiring connection. The on-site audience started the actual operation and deepened the understanding and understanding of the products of Saiying.
University of the Philippines – Equipment and Equipment Demonstration Site
University of the Philippines – Demonstrate a group photo
Geomative trip to the Philippines, on the one hand, promoted the company's products in the mining industry, and also met many peers, sharing experiences and exchanges, and gained a lot. Geomative will continue to innovate on the road of geophysical instrument research and development, and will continue to try to apply geophysical methods to environmental engineering and other fields.