From October 11th to October 21st, 2019, Geomative product manager Jay and overseas sales engineer Grace carried out a ten-day market development activity in the Pearl of West Africa - Nigeria, during which they not only visited the new, Old customers, conducted in-depth exchanges with customers, and participated in the Nigeria Mining Exhibition at the same time to conduct market research and analysis on Nigeria.

Nigeria is the most populous country in Africa, the largest economic country in Africa, and the largest resource country in Africa. It has resources such as oil, talc, iron ore, and gold. Nigeria is an important market for Geomative , and it has a long-term cooperative customer base. Against this historical background, this trip to Nigeria is of great significance for expanding the Nigerian market.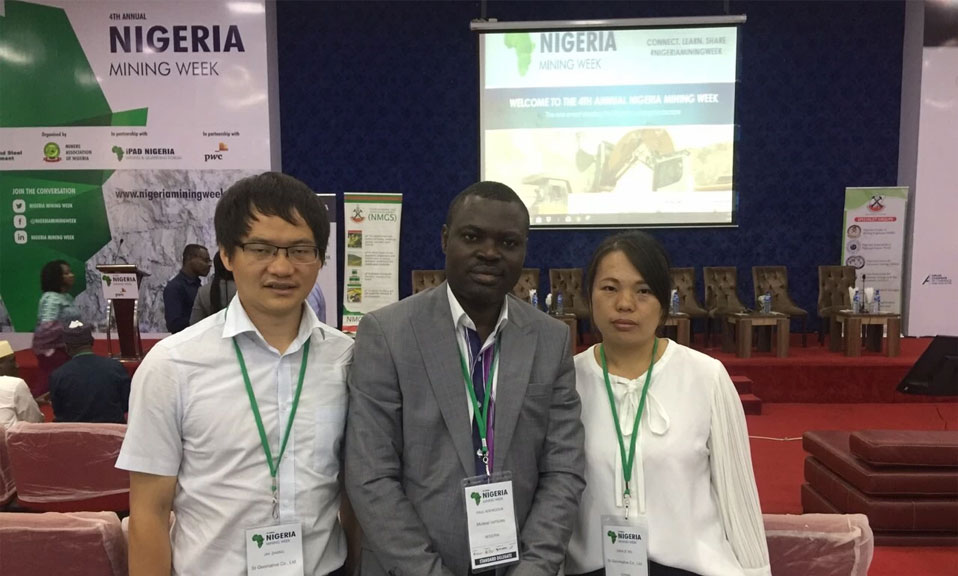 Exhibition photo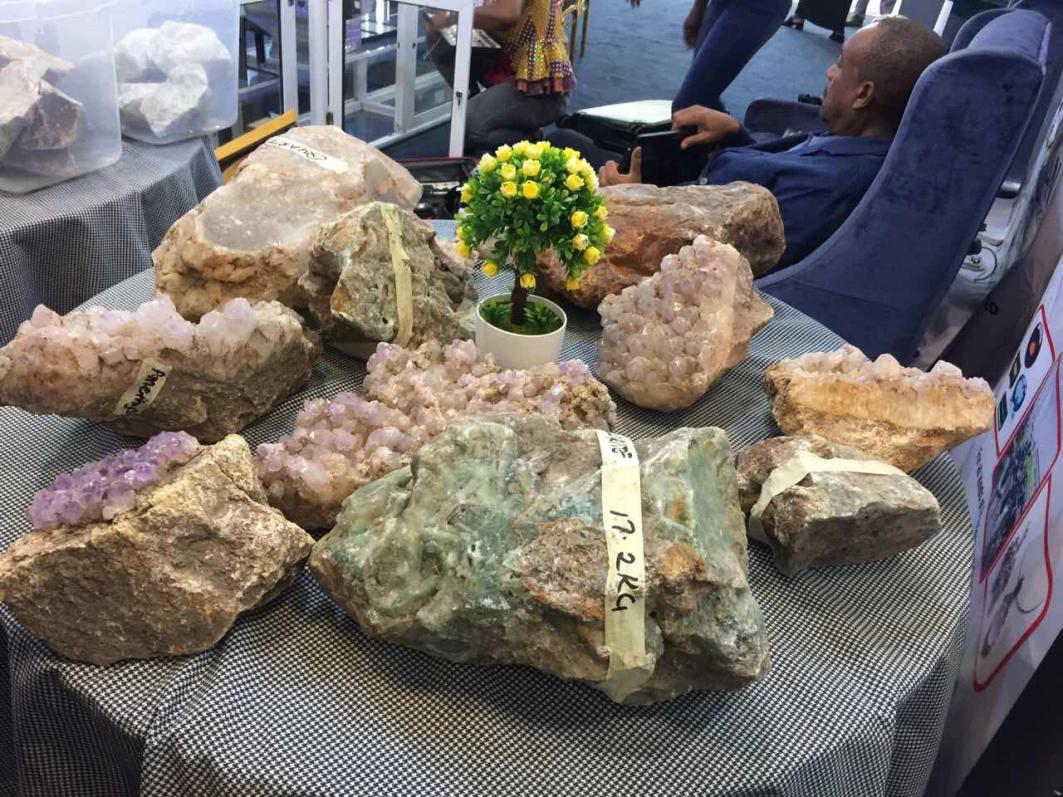 Minerals display at the exhibition
During this visit, the old customer demonstrated the use of Geomative's one-dimensional IP. At the same time, the software installation and data inversion operation were carried out. According to the customer's mining business needs, the engineer demonstrated the GD-10 high-density IP. In the ore-seeking process, due to the obvious reaction of the metal under the action of the induced polarization, the IP is more effective in judging the location of the metal ore. The Geomative series products have a 6.7-inch color display screen that can visually observe the difference in resistivity of the target volume during on-site exploration.
Trigger point test gold-seeking scene
Before a business trip, I made an appointment with many new customers. After they arrived, they showed the Geomative equipment and electrical exploration technology, equipment operation, data software inversion, etc., to provide customers with accurate and valuable information to meet their needs. demand. Geomative, adheres to the pursuit of first-class technology and thoughtful service based on geophysical prospecting, environmental protection and other fields.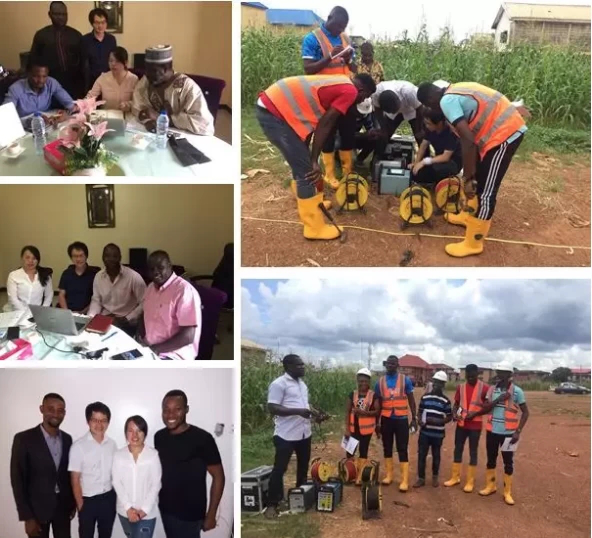 Customer meeting and product demonstration site
During this trip to Nigeria, Grace, an overseas engineer, said that he has gained a lot. On the one hand, he has the opportunity to communicate face-to-face with new and old customers, which further deepens the relationship and trust in us, allowing customers to have a deeper company and products. Geomative i not only strives for product and technology excellence, but also always takes the customer as the center in terms of service, putting customer needs in the first place.