On April 8-10, 2021, the 2021 Soil and Groundwater Rehabilitation Annual Conference hosted by China Environmental Protection Industry Association will be held at the International Environmental Protection Exhibition Center of China Yixing Environmental Protection Technology Industrial Park. A number of leaders and senior experts, including Teng Jianli, Deputy Secretary-General of China Environmental Protection Industry Association, Wang Huizhong, Director of Soil Division of Jiangsu Provincial Department of Ecology and Environment, Li Qiuyu, Deputy Director of Wuxi Ecological Environment Bureau, and Zhu Xufeng, Member of the Standing Committee of Yixing Municipal Party Committee and Director of Environmental Science Park Management Committee, attended the meeting. This meeting. The meeting focused on the interpretation of policies, regulations and standards during the 14th Five-Year Plan period, and the industrial model, contaminated site remediation/investigation/monitoring and evaluation technology and application.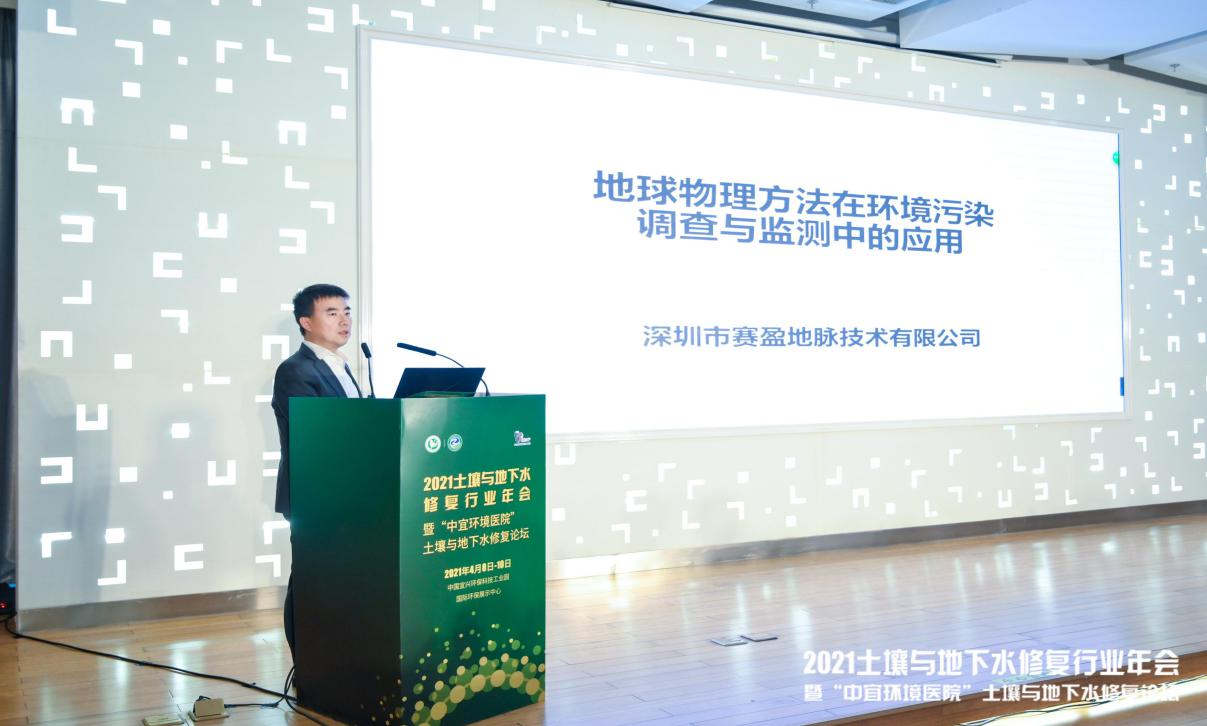 Mr. Yuan Quan shared at the meeting
The founder of our company, Mr. Yuan Quan, was fortunate to be invited to participate in this event, and shared the "Application of Geophysical Methods in Environmental Pollution Investigation and Monitoring" in the topic 2: Contaminated Site Remediation/Investigation/Monitoring and Evaluation Technology and Application. Combining solid theoretical knowledge with rich project practical experience, it introduces the application of geophysical methods in environmental pollution investigation and monitoring in a simple and simple way, and demonstrates the concept of integrating technological innovation with ecology and economy.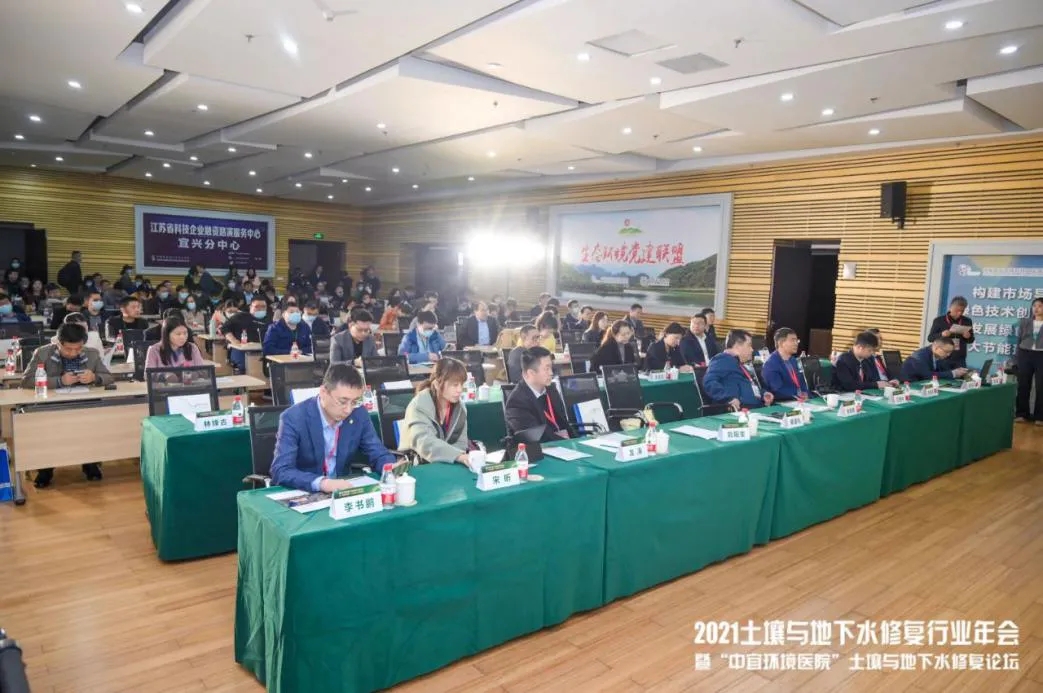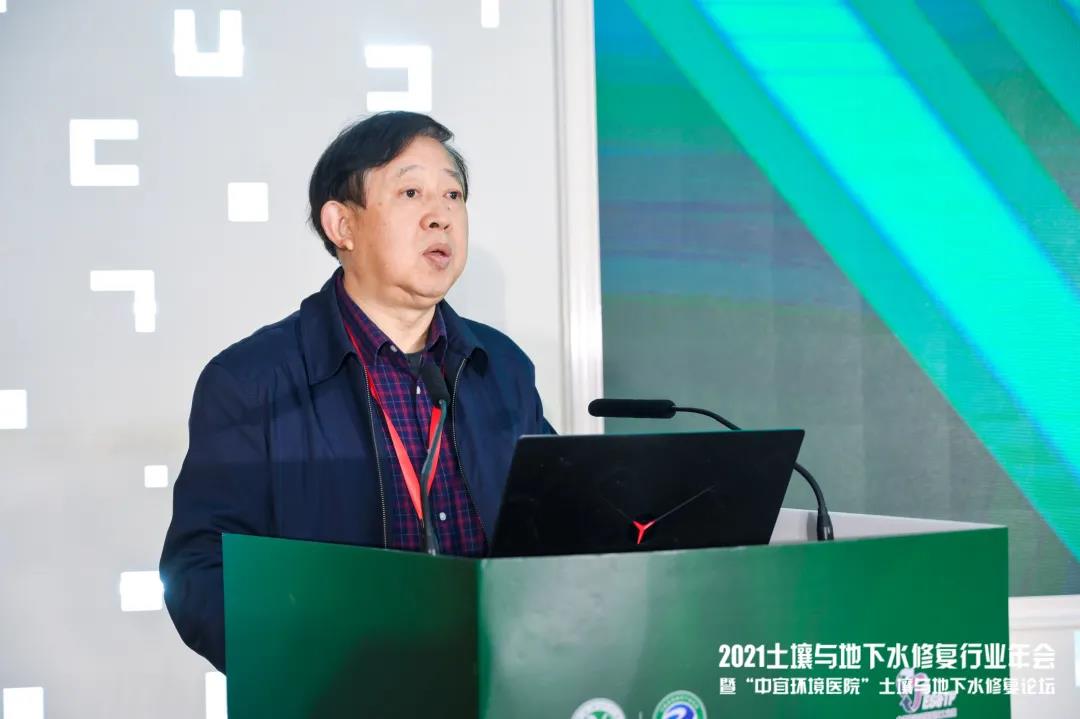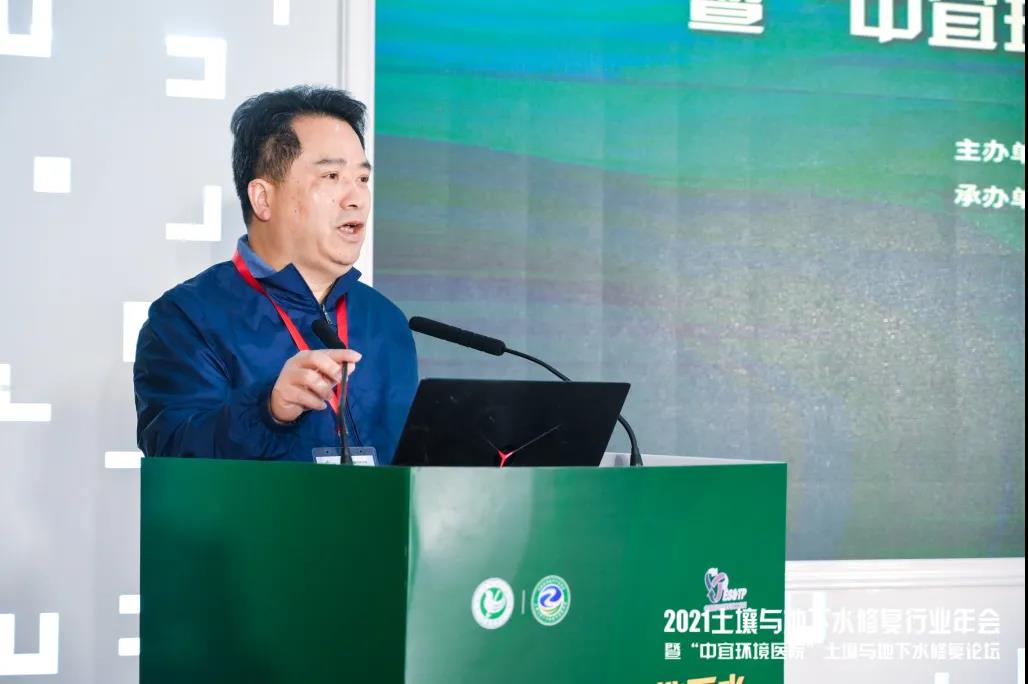 President Yuan introduced the typical application of geophysical exploration technology in environmental pollution detection and investigation. Based on the complexity of soil and groundwater pollution issues, Mr. Yuan explained the role and value of geophysical methods in the application of water, soil, solid waste landfills, etc., and analyzed that geophysical methods can be rapid and continuous in a non-destructive manner. The advantages of obtaining underground space information. And shared the application cases of several geophysical methods in Geomative. The exploration and results of these application methods attracted the attention of visiting experts and participating units. After the sharing, they had further discussions with Mr. Yuan.
The three-day 2021 soil and groundwater remediation annual meeting has come to an end. Through this industry event, Geomative shared the project results of geophysical methods with peers and experts, making the application of geophysical methods in site surveys further ring". Geomative always insists on taking science and technology as the forerunner, taking quality as the life, taking the customer as the center, not forgetting the original aspiration, continue to work hard, and strive to bring more high-quality services to the market, and contribute to the sustainable development of the industry.